Starting an Academic Podcast
Wednesday, May 10, 2023
1:30–2:30 pm EST
Online, via Zoom

Podcasts are one of the best ways to boost the reach and impact of scholarly research.
Learn from
Dr. Cathy Hannabach
, host of
Imagine Otherwise
and founder of
Ideas on Fire
on how to go from a great idea to a published show.
Organized in the lead-up to Palah Light Lab's own podcast, topics covered include choosing a genre that fits your and your audience's needs, budgeting for and funding your show, and how to conduct great interviews.
Registration / Zoom Info:
https://emerson.zoom.us/meeting/register/tJAscuyuqDMsHtDcXYJBjO3jU16cyGKxQo4t
Cathy Hannabach
, PhD, is a book editor and indexer, podcaster, and writer who helps interdisciplinary scholars turn their vibrant ideas into reality and spark social change.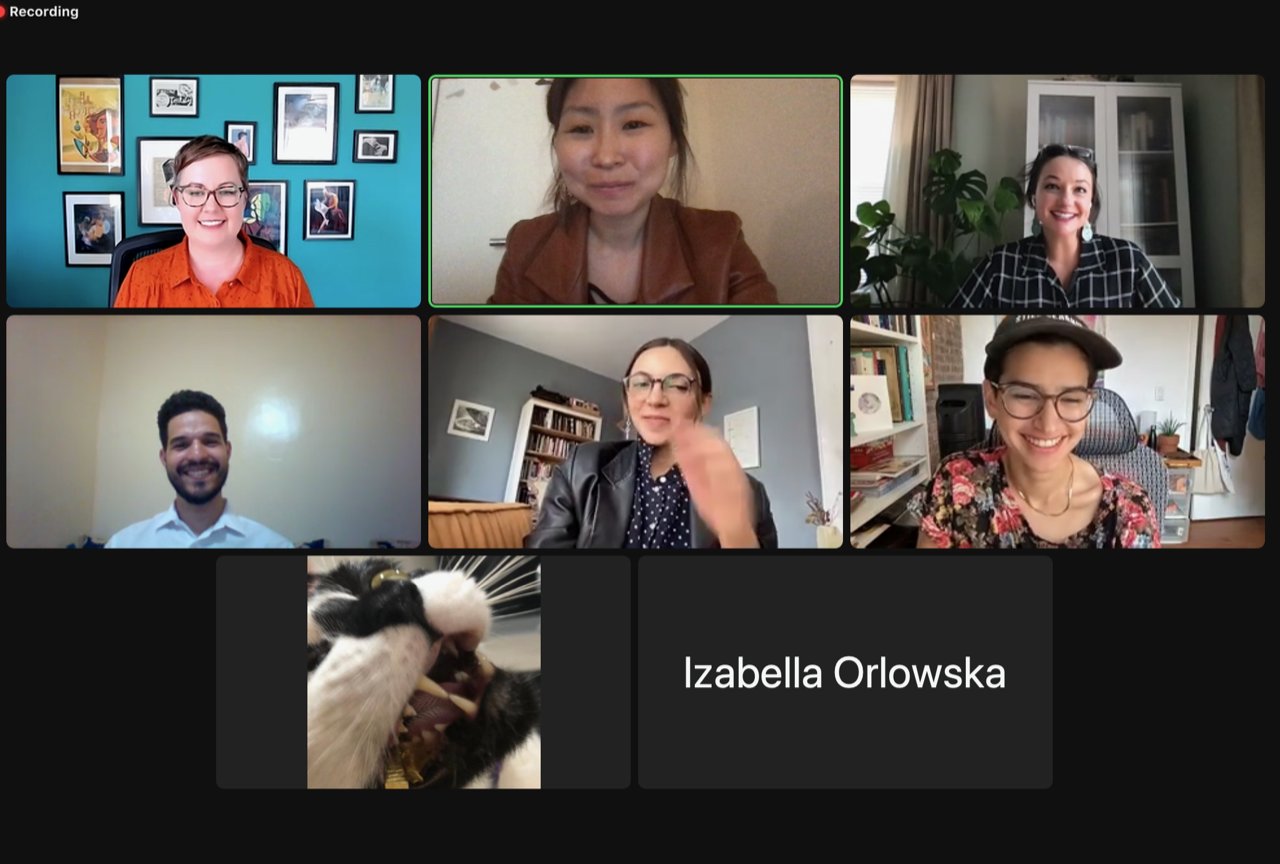 Contact
︎
palahlightlab@newschool.edu
︎
@palahlightlab
︎
@palahlightlab
Palah 파랗 Light Lab is based between the following institutions:
Web design by
Johann Yamin
, built with
cargo.site
's
Post-Dust
template
Affiliates
Digital Scholarship Studio and Network
, University at Buffalo
Gender Institute
, University at Buffalo
Digital Humanities & Literary Cognition Lab
, Michigan State University
The Humanities and Critical Code Studies Lab
, University of Southern California
The Maker Lab in the Humanities (MLab)
, University of Victoria
Trope Tank
, Massachusetts Institute of Technology
Metalab
, Harvard University
The Transformative Play Lab
, University of California, Irvine
Berkeley Center for New Media
, University of California, Berkeley